Contaminated soils are encountered on many sites as a result of uncontrolled discharges, spillages or historical activities. Contamination levels and contaminants vary and so different remedial options are available. Ambipar can provide a Turnkey Solution for the management of your contaminated soil. This service includes Site Characterisation, Excavation, Transport and Disposal or Insitu Remediation.
Key Elements of this service includes:
Site Characterisation (Trial Pits, Bore Holes, Analytical Services)
Risk Assessment & Risk Management
Excavation, Stockpile Management
Transportation (Bulk Tippers, Ships)
Hazardous Waste Transfer Station for Small Quantities.
Bulk Export by Ship for large quantities
Turnkey Solution
Permitted Waste Collector
In-house Dangerous Goods Safety Adviser
ADR Licensed Drivers/Vehicles
On-Site Testing Equipment & Sample Retrieval
Ambipar provides a range of specialist field testing equipment to provide for waste/product identification and site characterisation. The use of such equipment increases the efficiencies of these works whilst reducing costs. Field Testing reduces the number of samples which have to be sent to laboratories for analysis.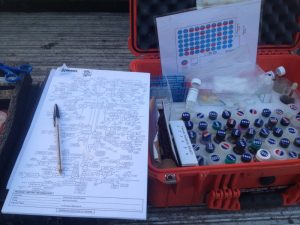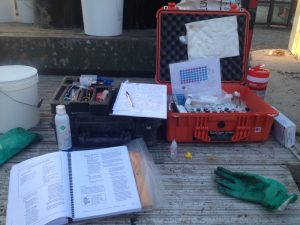 UK EA Policy acknowledges that portable measuring instruments can both improve the quality of contaminated land assessment and reduce costs. Our Sampling Kits provide for the retrieval of samples form tanks, boreholes, drums, soil etc. If independent testing is required, Lehane Environmental can recommend a number of external consultants throughout the country.
See too: