Dow entered into a partnership with Ambipar – a leading Brazilian multinational in environmental management and provider of logistics services through Ambipar Logistics – to be the first company to integrate the Sustainable Corridor project, an initiative that provides for a change in the energy matrix of its fleet of trucks. towards cleaner sources with the large-scale inclusion of vehicles powered by compressed natural gas (CNG). The initiative initially delivered five trucks in August and plans to send another five between September and October. The new fleet will have two women who will be part of the team of drivers of the vehicles. Zeroing net carbon emissions by 2050 is also among the main objectives of Dow's sustainability goal and logistics operations are a strategic area to face the challenge of reducing the company's Scope 3 emissions. In the first year of circulation of the new trucks, Ambipar estimates a 20% reduction in carbon dioxide emissions as part of the Sustainable Corridor project.
For Lorena Bruni, Purchasing Director for Latin America at Dow, in this sense, participating in the Sustainable Corridor project reinforces Dow's commitment to incorporating ESG (Environment, Social and Governance) performance as a metric in the selection of suppliers: "Collaboration it is the only way to address complex issues and the partnership with Ambipar will directly impact our scope 3 emissions, generated by our customers and linked to the company's operations". For Whirlpool, the partnership strengthens the goal of reducing CO2 emissions in all operations worldwide by 2030, in addition to reinforcing the commitment to the ESG principles that permeate the company's value chain in a legacy of more than 60 years.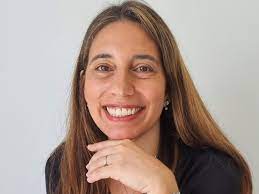 With an investment of R$ 30 million, the Sustainable Corridor project initially includes the integration of ten trucks with technology for the use of compressed natural gas (CNG), model Scania R 410 6X2, which will transport chemical products to Dow. Hélio José Branco Matias, vice president of Ambipar Logistics, stated: "We want to strengthen and expand our ESG agenda even more and the Sustainable Corridor is here to make a difference. We have a robust goal, which is to have 100% of our vehicle fleet with a cleaner energy matrix by 2030. With the help of our partners, we will act consciously and efficiently, in addition to driving a major transformation in the logistics sector and generating impact positive for the environment".
Silvio Munhoz, General Director of Commercial Operations at Scania Brasil, explains that Scania is committed to leading the transformation towards a more sustainable transport system in 2016 and has been looking for partners who are on this same journey: "Ambipar's concern is notorious with sustainability and a vision of the future, based on the feasibility of concrete data, choosing our solution that will bring many benefits to your operation and your customers. Scania's gas solution is a viable reality in Brazil. We continue with bold goals and have already sold more than 600 units. The interest grows every day."