Ambipar Group published today, July 25th, the Annual Sustainability Report 2021, which provides detailed and transparent information about the main economic-financial, environmental, social and governance results achieved throughout the year. The document is prepared based on the standards of the Global Reporting Initiative (GRI), in addition to incorporating SASB (Sustainability Accounting Standards Board) indicators, with material sustainability information. The data are assured by an independent external audit, guaranteeing the suitability of the information.
The Report highlights the company's purpose in building a more sustainable society, through corporate initiatives to mitigate social and environmental impacts that contribute to preserving the planet for future generations. "We believe that companies have a fundamental role to play in achieving these commitments, guaranteeing the future of current and future generations, generating a fair socio-economic policy, where people and companies can prosper" – says Cristina Andriotti, CEO of Ambipar Environment.
The company became part of the 17th portfolio of the Corporate Sustainability Index (ISE B3) composed of 45 companies from 18 sectors. It is positioned among the ten companies with the highest scores for its recognized commitment to sustainability.
The company accelerated Ambipar Environment's internationalization process and became the only company in Latin America to offer complete solutions on all fronts of environmental management. There were 16 acquisitions in 2021 alone and Enviroment handled and managed 1,854,307.11 tons of waste from its customers. Through this unit, the company works with total waste management with a focus on recovery and the concept of a low carbon circular economy.
In the fight against Climate Change, due to the nature of its activities, Ambipar Group is a genuine generator of carbon credits. As a strategy in this business line, in 2021, it acquired Biofílica and created Ambify, an application for individuals to offset their carbon emissions.
The maintenance of the accelerated cycle of acquisitions added to the organic growth of its operations, in 2021, allowed the capture of operational, commercial and administrative synergies, in addition to the geographic expansion. In May 2021, Ambipar Response was hired by ENSCO to manage the Transportation Technology Center (TTC) of the Federal Railway Administration (FRA) of Pueblo, Colorado (USA). Owned by the US government, this is the largest emergency training center with dangerous goods in the world.
"There were many achievements in 2021 and we are very proud of everything we have accomplished so far. We will continue with our mission of encouraging companies to develop in corporate practices that encourage sustainable development and a more just and egalitarian society" – concludes Rafael Tello, Sustainability director at Ambipar Group.
Highlights in 2021:
Net income of R$ 209.4 million, up 323% compared to the previous year;
Increase of 291% in gross revenue, to R$ 3.13 billion;
1,051,729.07 tons of recovered waste;
Beginning of the generation of carbon credits through the recovery of waste under the concepts of circular and low carbon economy;
176,498 tCO2 and offset emissions;
100% of emergencies neutralized in relation to greenhouse gases;
22 registered patents.
*2021 financial results – pro forma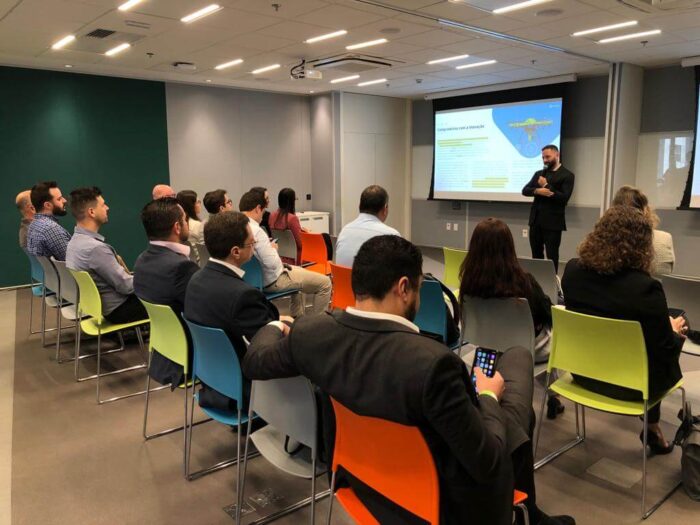 To access the Ambipar Group's 2021 Annual Sustainability Report, click here.