Ambipar's Chemical Emergency Response services are very much a reflection of the man who helped design them — Technical Director Jorge Carrasco, whose education and career include the following:
A Naval Engineering undergraduate degree.
A Certification in Solid State Chemistry from MIT.
A management position in railroad safety operations — where he was in charge of emergency spill response, as well as safe transportation / emergency prevention.
Management of international hazmat operations at the U.S. Security and Emergency Response Training Center in Pueblo, Colorado.
It's a background that touches nearly every aspect of emergency response and management —like our Chemical Emergency services. "For starters," Carrasco notes, "Ambipar is the only company in America that responds to all chemical classes, from One to Nine, and every transportation mode: Rail, highway, pipe, water and air."
That said, breadth of services means nothing without depth, which is why Carrasco is quick to point-out Ambipar Response's company-wide commitment to professional excellence. "In 2005, we made the decision to adopt American regulations as our standard — including all relevant OSHA and NFPA emergency response standards. That decision led to three years of employee training and certification. Today, every field employee takes yearly refresher courses to keep their certifications updated."
Clearly, Carrasco takes pride in the quality of the people Ambipar deploys whenever we're called-on for chemical emergency response. Professionals who are supported by painstakingly detailed planning: "We not only have proven procedures for nearly any imaginable situation, but specific logistics plans for every area of the country, and every season of the year.
"Just as importantly, our field teams are supported remotely by top crisis response experts, who work together as a team in Ambipar Response's version of a War Room. Which means our field teams can count on absolute expert support, regardless of the situation. What's more, the physical distance between the central crisis room and emergency sites gives our field pros the luxury of cooler heads looking over their shoulders — when, very often, the people around them are anything but calm and collected."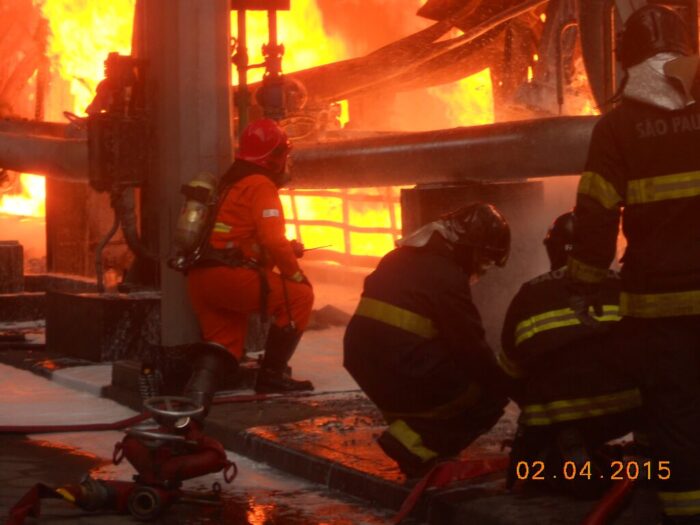 In situations requiring actual physical oversight, Ambipar Response's crisis room can be remotely connected to on-site drone cameras — providing invaluable live overhead footage to further assess situations and formulate plans.
"Another critical benefit of working with Ambipar," Carrasco says, "is our nationwide presence. With twelve companies in North America, we're strategically situated to quickly serve clients virtually anywhere, coast-to-coast. Other companies offering nationwide services typically use subcontractors. We weren't interested in that kind of arrangement, because you can't guarantee consistency of quality across every service you offer.
"All of which is why we've been so diligent in the selection of each company we've acquired. We've bought quality companies who share our own culture and values, and we've offered our support and resources in helping them achieve their own goals for growing and improving."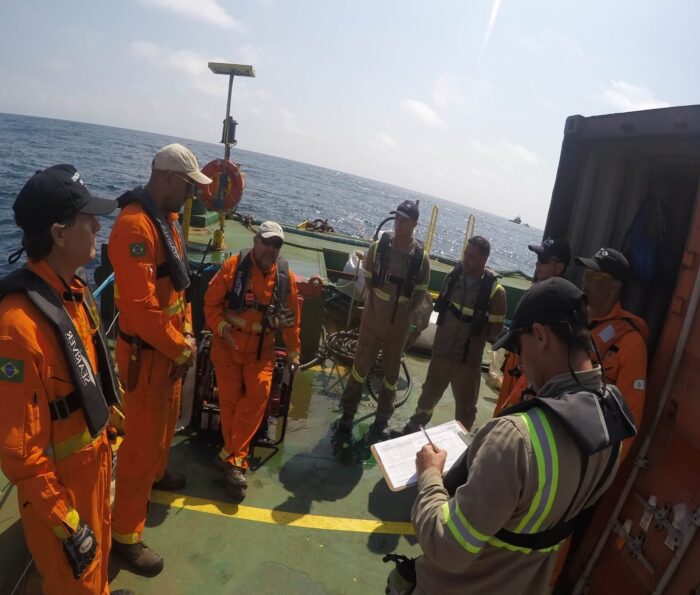 One step further. And then another.
In addition to emergency response, Ambipar Response offers removal services for everything from gas to liquids and solids, on land or sea — including deep water. Moreover, in keeping with the company's long-held commitment to sustainability, Ambipar's operations encompass the entire waste-chain spectrum — with solutions that include recycling, blending, co-processing, autoclaving, incineration and final disposal of solid, liquid and sludge waste.
"For instance," Carrasco offers as an example, "soil conntaminated with petroleum can be used for fuel at cement plants. The combustion process produces ash, and that can be mixed with cement to make bricks.
"It's all part of our vision for an increasingly circular economy. We are genuinely dedicated to making the world a better place," he concludes. "It's not just good business. It's good sense."