Brazilian supermodel Gisele Bündchen recently announced that she became a shareholder of Ambipar, a Brazilian environmental services firm.
Gisele announced her partnership through Instagram. She made a post where she explained to her followers, in Portuguese and English, why she decided to join Ambipar and why the company's mission was one she shared.
"For years I've been looking for projects that can help take care of our planet. When I learned about Ambipar and the work they are doing, I was very happy because I realized that they also have this mission. They are leaders in environmental management, helping other companies improve their processes to be more sustainable. After all, we all have an impact in the world, we just need to decide what kind of impact we want to have. I believe it is essential that companies ask those questions, and I am happy to now be a part of a company that helps bringing solutions," she captioned.
Ambipar announced that Gisele was tapped as brand ambassador and that she will be joining the company's sustainability committee. According to a statement, Ambipar had been considering adding Gisele onboard since last September. "From that moment, an idea mobilized the firm: to invite Gisele Bündchen to be brand ambassador. As a Brazilian model, she is recognized for her long-standing environmental activism, exactly like the company."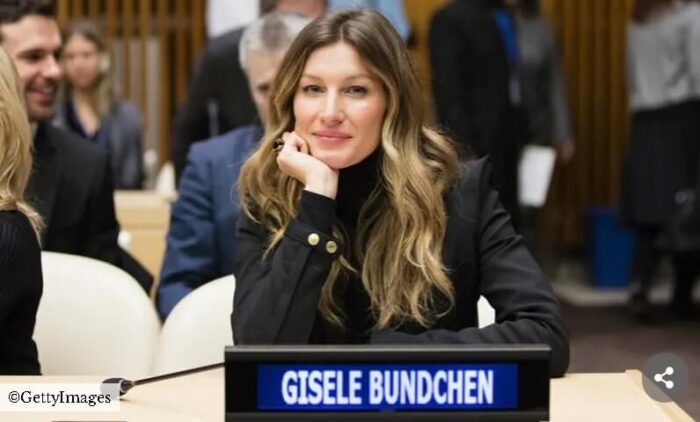 Gisele has long been associated with environmental activism. She has been critical of the President of Brazil, Jair Bolsonaro, who has made environmental policies that harm the environment. She has been a goodwill ambassador to the United Nations Environmental Programme since 2009 and created a clean-water initiative in her hometown of Horizontina. For her work, she was awarded the Global Environmental Citizen Award by Harvard Medical School.